Kids are the greatest gift – we know, that's who Jus' Go Play entertains every day! We provide professional entertainment to groups of kids from birth to 12 years of age.  Whether a funeral, wedding or entertaining kids at any other type of adult event, Jus' Go Play knows how to keep them entertained and delighted!   Whether playing with their favorite characters or just lots of fun and games, kids have a ball with Jus' Go Play!
Jus' Go Play can make all the difference when you're having an adult event, when having kids around isn't the best idea for your attendees – or their kids.  Funerals, weddings, Country Club or business events – you want people to come, but what about their kids?  Too often, people don't attend because of the challenge of child care.  There is a solution – call Jus' Go Play!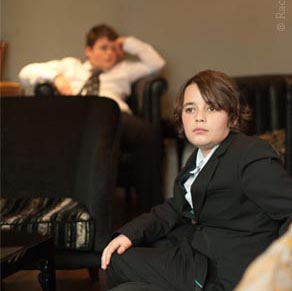 If you're hosting an adult event where you know your attendees may bring kids, let them know you value their presence by having Jus' Go Play there to entertain their kids. The parents will then have the freedom to relax and enjoy your event, knowing their kids are well-cared for and right nearby. It's important to know that Jus' Go Play is certified and bonded, and our staff have received their Pediatric CPR Certification; most are also Pediatric CPR instructors.  Jus' Go Play is based in Davie County, North Carolina, but can help outside this area; for more information, check out our Service Area page.
How does this work?
It's simple! When you're going to have an event, you give us a call and tell us what kind of event you're having, when and where it will be held.  Visit About Us for more details about having Jus' Go Play at funerals, weddings or other adult events. 
You provide the space and
Jus' Go Play will entertain the kids!
For more information, or to schedule an event,
call us at (336) 422-8894 today!